M-10 Rear Re-Man Shock Ass. Rebuild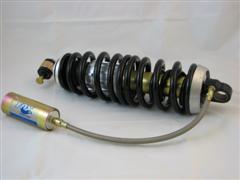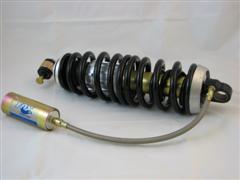 sold out
M-10 Rear Re-Man Shock Ass. Rebuild
PICTURE NEW SHOCK SHOWN
(ACTUAL SHOCK WILL BE REBUILT/USED WITH USED SPRING ASSEMBLY)
This is one of the best replacement shock available for the M-10. It comes with TeamFAST's valving which will provide you with the best ride possible in your M-10. Whether you're replacing a worn out or busted Fox/Ryde FX shock on your used M-10, you can have confidence that our steel body application is both durable and the most rider friendly shock intended for the M-10 which makes it a perfect match for your suspension. It's an easy bolt in application for the owners of Polaris's 121" version of our M-10.
Triple-Rate Spring
M-10 comes with three distinct spring levels in one assembly. Our proprietary dual rate main spring working in series with our engagement adjustable overload spring combine to give the rider the spring force they need when they need it. Why have a spring strong enough to control big bumps compromise your ride in the small to medium stuff. Simple and ingenious the X-over tube allow you to decide what kind of ride you like.
Shock Service and Tune-ability
These are totally rebuildable single-walled gas shock absorbers featuring the performance industry standard and tunable De Carbon deflected shim damping system. It features a high quality poly-urethane scrapper/seal system to keep oil in and ice/water out. This makes our interval periods 25% longer than competitor take-apart shocks in our industry.
This shock is a great option for replacement shock on the Equip. Polaris M-10 128".
Note, we suggest the heavy set up for heavier load 275 lbs and more additional cost $82.00